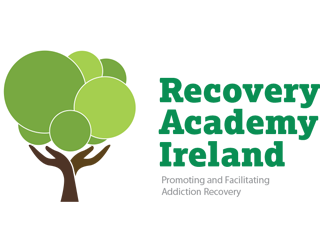 The Recovery Academy grew out of research carried out on the Soilse drug rehabilitation project by Keane (2011) and Keane, McAleenan and Barry (2014).
The Recovery Academy recognises that recovery has been championed in mental health services and addiction services internationally.
Addiction Recovery: A contagious paradigm! A case for the re-orientation of drug treatment services and rehabilitation services in Ireland. Keane, Mc Aleenan and Barry 2011
http://www.drugs.ie/resourcesfiles/ResearchDocs/Ireland/2014/AddictionRecoveryAContagiousParadigm.pdf
What is the Recovery Academy?
Recovery Academy works to:
promote and facilitate recovery
Give a voice for people in recovery
to challenge stigma
organise recovery activities: Walk etc
raise awareness about recovery
provide training for recovery coaches
conduct research
advocate on policy
WHO We Are?
Professionals, Academics & People with lived Experience: (Experts Through Experience)
Boards Members
Coordinators
Subcommittees
Members
Volunteers
What we Do?
Making Recovery More Visible
Pop Up Recovery Cafes
Recovery Coach Training
Recovery Coach Placements within existing services
Events
Larger Recovery Community, Supportive of the many Pathways of Recovery
---
DNNERC
The Dublin North, North East Recovery College (DNNERC) provides transformative mental health recovery education programmes to adults and young people mainly  throughout the North Dublin, Louth and Meath areas, in Ireland, though this reach has been expanding over the past two years.
Launched in October 2016 with the progressive aim of creating an inclusive culture of recovery education within the community, by August 2018 the college established robust, evidence based recovery education and community development programming throughout three counties and beyond.
The Recovery College provides empowering and transformative recovery-based education to anyone with an interest in Mental Health and Substance Misuse Recovery.  Taking a Co-Production approach, the work of the Recovery College is informed by a combination of Recovery, Adult Education, Rights Based and Community Development Principals.
Educational Areas of the College.
Enriching Life
Relationships
Health and Wellbeing
Life Skills
Our proof of concept report: http://recoverycollege.ie/wp-content/uploads/2020/07/DCU-Recovery-College-Report-proof04-1.pdf
Sample video of a course: http://recoverycollege.ie/our-very-first-music-video-from-the-song-creation-collective/
Website: www.recoverycollege.ie
---
Evipro
(Evidence-based Professionals) Company is experienced in organizing events like conferences, seminars and study visits for professionals in order to provide forums to learn and discuss together. Evipro provides advisory and consultancy services in a field of social and health services. Company´s instructors have wide experience with practical work, leadership, management, planning and research especially in fields of Mental Health and Addictions. Voice of service users and experts by experience and recovery is present in Evipro´s work. Evipro provides consulting, supervision, tailored training and education for professionals in public sector, NGO´s, private companies, schools and other institutions. Staff and Leadership training and coaching is also provided by our accredited supervisors and coaches.
Evipro is an official organizer of European Conference on Mental Health conferences.
Connect with us
info@evipro.fi
---

Chaque Jour Compte (CJC) is a survivor-led non-profit association based in Marseille, France. We act in the direction of people with specific needs: physical and psychosocial disabilities and others through prevention mechanisms and education for health and participative citizenship.
The association has a name that corresponds to relational emergencies: Every Day Counts.
CJC implements everything that can contribute to the rehabilitation, education, support and social integration of people suffering from mental health and chronic illness, to seek all solutions that could alleviate the disadvantages caused by disability. Prevention in community health is the main field of the association, from which projects of adapted physical activity, physical activity and sports and anything related to it are articulated and developped. As part of its involvement in social life and its rehabilitation project, the organization participates in events and projects organized in conjunction with other organisations. The creation of inclusive workshops and work support will participate in community health promotion actions.
Contact: chaquejourcompte13@gmail.com
---
Penumbra are a pioneering charity based in Scotland providing dedicated services for people with mild to serious and enduring mental ill health. We support people in their journey to better mental health by working with each person to find their own way forward. The power pf people's lived experience enables us to provide pioneering services which transform lives.